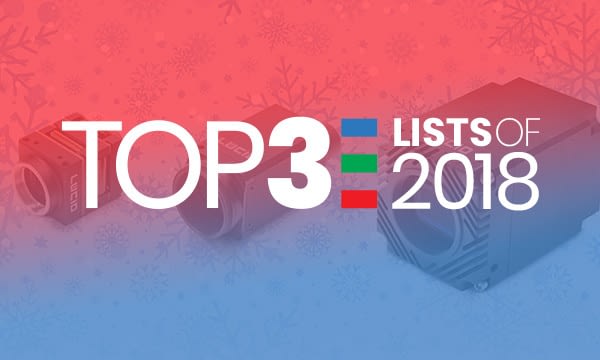 Thank you for all the support in 2018! This year LUCID's camera portfolio grew to 3 families: Phoenix, Triton, and Atlas, plus we previewed our upcoming Helios ToF camera. Cameras aside, it was also a big year for published content, events, and company announcements. With 2018 coming to a close, let's take a look back at some of our most popular LUCID products and topics!
Most Viewed Products
Most Read Tech Briefs
Looking to deepen your knowledge about industrial camera technology? Get started with our most read tech briefs by our online viewers.
| | | |
| --- | --- | --- |
| | | Active Sensor Alignment - Learn how Active Sensor Alignment minimizes image sensor tilt and rotation, and places the sensor at the lens optical axis. |
Most Popular 3rd Party Software Guides
Did you know that our cameras are compatible with many 3rd party software packages? LUCID has many online guides to get you started quickly. Here are the most popular software guides that users viewed.
Most Viewed Press Releases
While there were many LUCID announcements this year, the following 3 press releases garnered the most amount of views and reading time.
Most Downloaded
In 2018 we expanded our website to include downloads of not only our Arena SDK but also for product CAD files, firmware, and technical documention. Here are our top 3 most downloaded files.