Download White Paper
Time of Flight Gets Precise: Enhanced 3D Measurement With Sony® DepthSense® Technology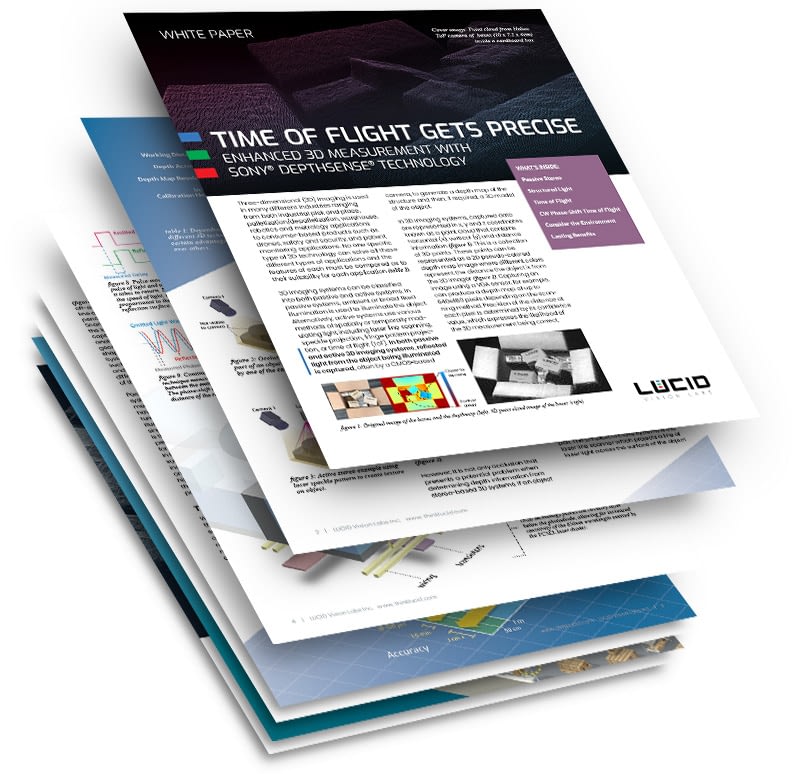 3D imaging technology plays a powerful role in industrial applications. Depending on the application requirements, such as distance to target, level of accuracy and precision, environmental lighting, and overall costs, different 3D technologies will bring different advantages. For applications that demand real-time object detection, Time of Flight (ToF) technology enhances 3D depth performance and simplifies application complexity over traditional stereo vision camera systems. Learn how the Helios ToF camera featuring Sony's DepthSense sensor further improves the accuracy, precision, and speed of ToF technology.
What's Inside:
• Passive Stereo
• Structured Light
• Time of Flight
• CW Phase-Shift Time of Flight
• Consider the Environment
• Lasting Benefits
Time of Flight, Sony DepthSense White Paper – Free Download
After clicking "submit" a download link will be provided.