CASE STUDY
Industry: Aerospace Manufacturing
Product: 5 MP & 20 MP Triton Camera with IP67 casing
SDK: Cognex Vision Library
High Accuracy Drill Measurement Using Triton Cameras
High Accuracy Drill Measurement Using Triton Cameras
Industrial robots are well-established in many industries and are commonly associated with modern advanced manufacturing systems; however, aerospace manufacturing still relies heavily on skilled manual work. A key barrier to the adoption of robots has been a lack of accuracy, but as technology continues to improve the aerospace industry is predicted to see a big increase in the use of flexible automation.
In aircraft assembly many manufacturing steps are not automated meaning that a lot of manual operation is required. One of the challenges in aircraft assembly is the precise measurement of complex drills, which requires high accuracy and repeatability. NUTAI, an engineering service company for industrial automation based in Spain, took on this challenge, and has developed a vision system that allows for manual and automatic operation with a collaborative robot, ensuring very precise measurements of drills.
Due to the complexity of drills, some very specific measurements and key factors needed to be considered, including the control of ambient light, control of noise, EMI, vibrations and other aspects inherent to industrial environments, as well as a resolution of 8 microns.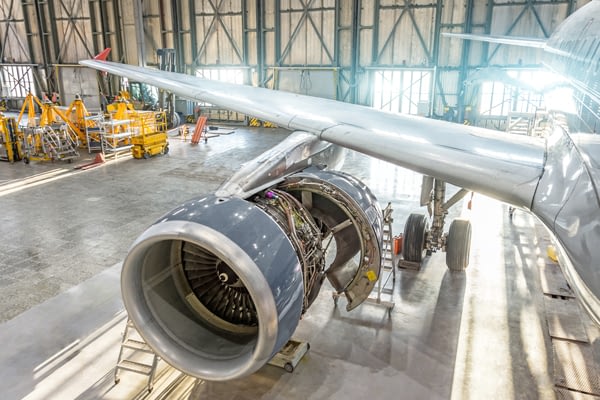 In aircraft assembly many manufacturing processes are still not automated, but with improved technologies automation in the aerospace industry is becoming more accurate and reliable.
NUATI's advanced vision system allows for precise drilling. Speed, accuracy and repeatability of the measurements are addressed with LUCID's industrial grade, high resolution camera technologies.
NUTAI's vision system includes four of LUCID's industrial grade Triton GigE PoE cameras, purchased from ClearView Imaging S.L, LUCID's local distributor in Spain. The measurements are located on the tips of the drills (2 cameras looking to the tips aligned with the drill), and on the sides of the drills (2 cameras looking to the sides of the drill to measure the length perpendicularly to the drill).
For the measurement of the tips NUTAI used two 20 MP Triton TRI200S-MC cameras featuring Sony's IMX183 CMOS sensor (resolution 5472×3648 pixels running at 6 fps, FOV 49,22×32,82 mm, achieving an optical resolution of 8 µm/pixel). These cameras were assembled with bi-telecentric lenses to avoid distortion relative to the position of the part under measurement.
For the length measurement, NUTAI integrated two 5 MP Triton TRI050S-MC cameras featuring Sony's IMX264 CMOS sensor (resolution 2448×2048 pixels running at 24 fps, FOV 48,8×40,82 mm, achieving an optical resolution of 20 µm/pixel). The exposure time and trigger modes of the Triton cameras are easily controlled by Cognex Designer Vision library. These two cameras were also triggering the lighting systems, controlled by the digital output of the cameras.
Due to the photon transfer curve of these sensors, a green color LED lighting system was selected. Preventing the influence of the industrial ambient light, the machine vision system was protected with green Band-pass filters inserted inside of each C-mount camera, between the optic lenses and the cameras which made it ideal for a clean integration of these components. The calibration was performed with a glass calibration plate manufactured with a resolution under 4 microns.
Conclusion
Advances such as precision drilling and high-accuracy robots are enabling flexible and lean automated production systems for aircraft and spacecraft. Work has also been carried out to address the need for humans to operate in close proximity to robots and the challenges of programming many unique operations for highly complex products. Critical factors such as the speed, accuracy and repeatability of the measurements are addressed with today's industrial grade, high resolution camera technologies, enabling the vision system to get consistent results with subpixel accuracy in less than a second. Human operation is minimized by having the operator simply take the drill, place it on the fixture and press a button. The system shows the results on the screen and records them for later which allows for repeated operation.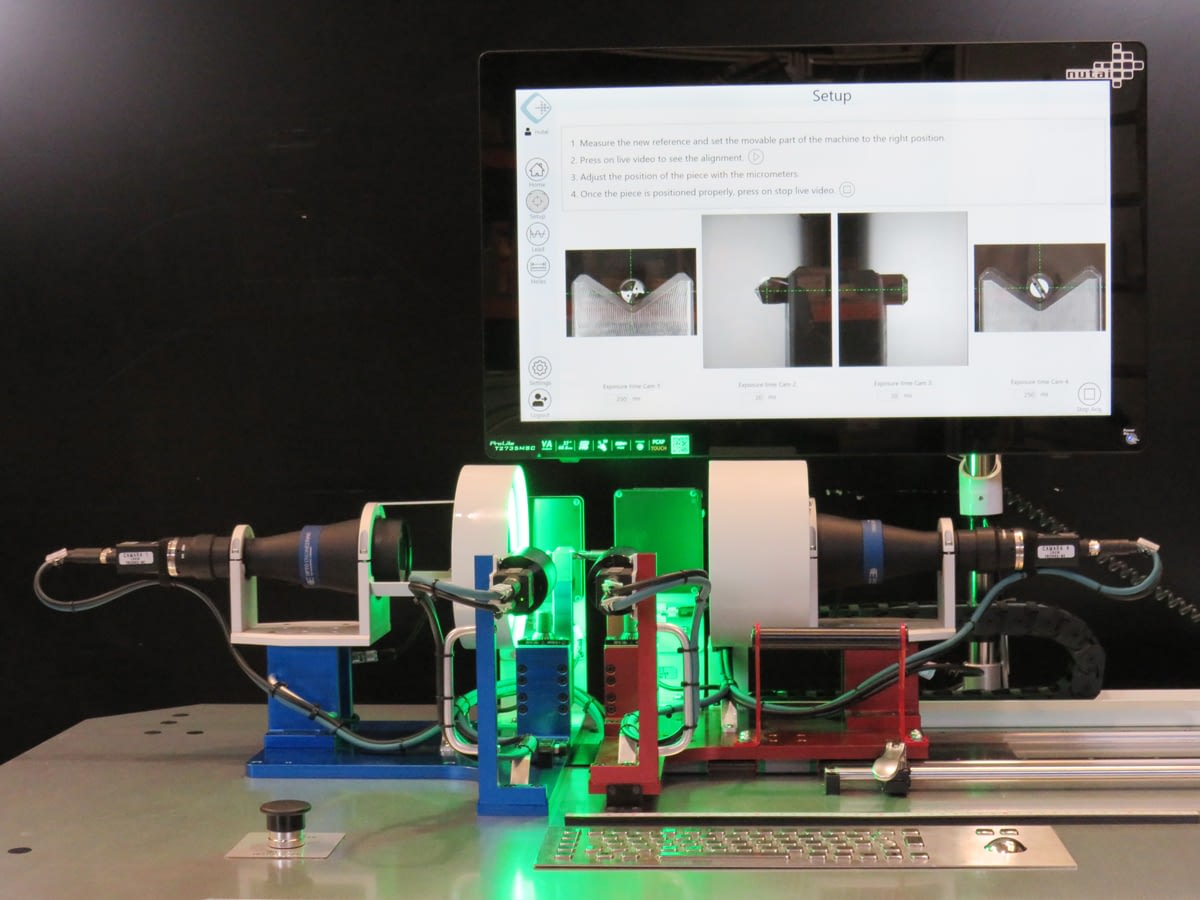 Vision system with LUCID cameras integrated on 2 platforms, on its left-hand side (the blue) is fixed to the table, on its right-hand side (the red) is moveable. Such flexibility permits to measure drills of different lengths.
To learn more visit:
NUTAI (Engineering Services for Industrial Automation Systems)
ClearView Imaging S.L (LUCID's Distributor in Spain)