LUCID Newsletter 2022 Issue #12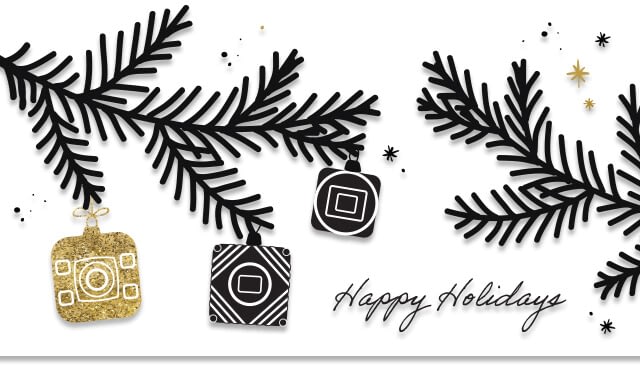 Happy Holidays from the LUCID Team!
A big thank you to our customers, partners, and employees for being part of our journey in 2022! It's been a great year for camera innovations. We expanded our product portfolio to offer higher bandwidth cameras, as well as advanced sensing solutions such as SWIR, UV, and event-based cameras. See a summary of our product highlights and top resources below.


The entire LUCID team wishes you all the best for
the Holidays and an excellent New Year!


Holiday Office Closure
Please note that our office will be closed from Dec 23 until Jan 3, 2023. Any webstore orders placed during this time will be processed and shipped on Jan 4, 2023.
2022 Year End Product Review
Triton & Atlas SWIR Camera
After launching Atlas SWIR, we added the compact and cost-effective Triton SWIR camera. The Factory Tough™ Triton SWIR offers IP67 protection and features Sony SenSWIR 1.3 MP IMX990 and 0.3 MP IMX991 InGaAs sensors capable of capturing images across both visible and invisible light spectrums. Learn More

Triton2 2.5GigE Camera
We're redefining the base GigE transfer rate with the Triton2 2.5GigE camera. Easily upgrade your 1GigE cameras to 2.5GigE with the cost-effective and compact Triton2, which delivers higher bandwidth than 1GigE cameras without compromising on size or thermal management.
Learn More

Atlas10 10GigE with RDMA
We announced 10GigE with Remote Direct Memory Access (RDMA) for optimized image streaming. The Atlas10 camera with RDMA streams 1.2 GB/s of data directly to main memory, bypassing the CPU and OS. This increases throughput, lowers latency, and eliminates CPU usage. Learn more
Triton EVS Camera
This year, we demonstrated the Triton EVS event-based camera featuring PROPHESEE's Metavision® sensor. Event-based vision opens up new industrial applications as it significantly improves performance, lowers power consumption, and provides a more flexible solution for machine vision applications Learn More

Atlas10 UV Camera
The Atlas10 UV is a 10GigE PoE+ camera. Featuring Sony's high-sensitivity UV 8.1 MP IMX487 sensor, it captures images across the ultraviolet light spectrum. This provides greater precision in applications involving transparent materials (plastic and PET), semiconductor inspection, materials sorting, and more. Learn More

Helios2 Wide FoV Camera
The new Helios2 Wide field-of-view time-of-flight camera is suited for applications with a close working distance and large area of operation. It pairs Sony's DepthSense™ IMX556PLR back-illuminated ToF image sensor with a 108 degree wide-angle lens.
Learn more
New Version of ArenaView with JupyterLab

This year we added JupyterLab to ArenaView, a built-in and preconfigured interactive development environment that can be used to easily test and validate a camera's features and performance. Using JupyterLab, you can speed up product qualification workflow without the need to set up a custom development environment, allowing a shorter cycle for evaluation, testing and prototyping.
Learn more
Top Three Resources of 2022
Tech Brief: IMX490 HDR Sensor

Take an in-depth look at Sony's 5.4 MP IMX490 sensor, featuring a unique sub-pixel technology that provides on-sensor HDR processing and LED flicker mitigation. Compare the IMX490 to traditional HDR methods and explore the benefits of the sensor's pixel structure.
Learn more
JupyterLab Resource Center

Our new resource center provides tips and ready-to-use downloadable notebooks and other resources on using the JupyterLab development environment in ArenaView. Learn More
App Note: Tips for Reaching Maximum Frame Rate

One of the most viewed app notes this year helps users reach maximum frames rates. App note includes a video and step-by-step instructions. Learn More
| | |
| --- | --- |
| | Follow us on LinkedIn and YouTube for more updates on technological innovations and resources from the LUCID Vision Labs team. |