Richmond, BC, Canada – October 24, 2023 – LUCID will be exhibiting at ITE 2023 (International Technical Exhibition on Image Technology and Equipment) from December 6-8, 2023, in Yokohama, the largest Japanese exhibition of cutting-edge machine vision technology. LUCID will be showcasing its latest camera innovations used for a wide array of industrial applications at Booth #D-33.
Increased Ethernet Speeds Featuring 2.5GigE and 10GigE + RDMA Cameras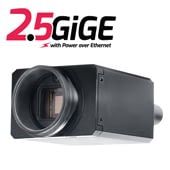 The Triton2 – 2.5GigE camera family leverages Sony's Pregius S global shutter CMOS image sensors, offering a diverse range of resolutions from 1.6 MP to 24.5 MP over a 2.5GigE interface. Triton2 offers the perfect balance between performance, size and cost, providing a seamless upgrade path for existing GigE and USB 3.0 users seeking faster acquisition speeds without the need for major backend system modifications.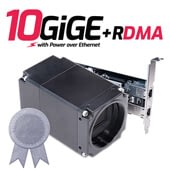 The award-winning Atlas10 – 10GigE camera with Remote Direct Memory Access (RDMA) reliably streams 1.2 GB/s of data directly to main memory, bypassing the CPU and OS. This increases throughput, lowers latency, and eliminates CPU usage, which is required for reliable multi-10GigE camera applications.
Introducing New Helios2 3D Time-of-Flight Cameras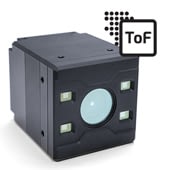 New variants such as Helios2+ and Helios2 Wide have been added to the award-winning Helios2 3D Time-of-Flight (ToF) camera line, providing real-time 3D depth imaging with high accuracy and sub-millimeter precision. Featuring Sony's IMX556PLR ToF sensor combined with LUCID's Factory Tough IP67 design, this camera is perfect for 24/7 operation in challenging industrial environments. See the latest addition to our 3D ToF camera family, the new Helios2 Ray ToF camera featuring 940nm for outdoor applications.
Join Us For Our Presentation at the ITE Conference — Thursday, Dec 7th at 12pm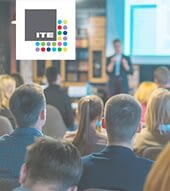 Don't miss our presentation titled
"Diversification and Consolidation of Cameras through Enhanced CMOS Pixel Density and Speed"
featuring the latest developments in high-speed and high-resolution Gigabit Ethernet technologies. This session is hosted by Satoshi Yoshida, LUCID's APAC Regional Manager.
Thursday, Dec 7th, from 12:00 to 12:50 pm in Annex Hall F201.
Explore live demos of LUCID's exciting new cameras at Booth D-33.
To learn more and register for ITE, visit adcom-media.co.jp