Richmond, BC, Canada – June 8, 2022 – LUCID Vision Labs, Inc., a designer and manufacturer of unique and innovative industrial vision cameras, will be showcasing new camera technologies at the Computer Vision and Pattern Recognition conference (CVPR) from June 21-23, 2022 in New Orleans, Louisiana.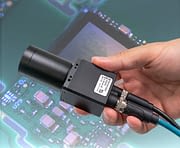 See live demos of the new Triton Edge all-in-one edge computing camera featuring AMD Xilinx's powerful UltraScale+ Multi-Processor-System-on-Chip (MPSoC). Triton Edge utilizes a high-performance 1.6 MP Sony IMX296 global shutter sensor and LUCID's pre-installed image signal processing (ISP). Embedded vision application designers can reduce time-to-market while integrating their own IP into a compact vision system with this camera.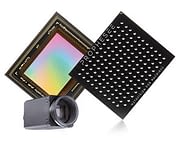 The new Triton event-based GigE Vision camera equipped with PROPHESEE's Metavision® sensor will also be at display. Event-based vision opens up new industrial applications as it significantly improves performance, lowers power consumption, and provides a more flexible solution for machine vision applications such as motion analysis, vibration monitoring, object tracking, optical flow, autonomous driving, high-speed detection and tracking among others. Event-based vision systems produce up to 1000 times fewer data than a conventional sensor whilst achieving a higher equivalent temporal resolution of >10000 fps.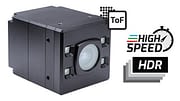 In addition, LUCID will be demonstrating the Helios2+ Time-of-Flight camera offering two new on-camera depth processing modes: High Dynamic Range Mode (HDR) and High-Speed Mode. The HDR Mode combines multiple exposures in the phase domain to provide accurate depth information in high contrast, complex scenes, containing both high and low reflectivity objects. The High-Speed Mode enables depth perception using a single-phase measurement, allowing for faster acquisition speed and higher frame rates compatible with moving object perception.
Come and see us at CVPR 2022 in booth #1022.