LUCID Newsletter 2019 Issue #4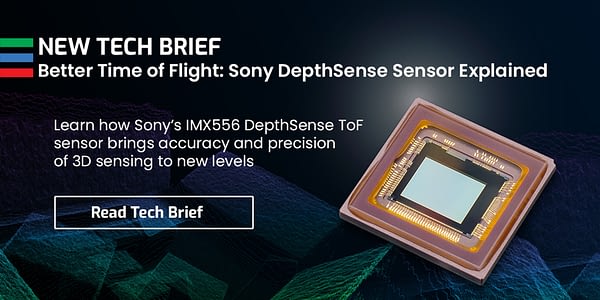 Sony's DepthSense Time of Flight (ToF) sensor combines technologies to provide fast and reliable real-time 3D imaging. By utilizing CAPD technology with high performance backside-illuminated pixel structure, and with LUCID's specialized camera design, Sony is able to realize maximum Time of Flight performance in LUCID's Helios camera. Read Tech Brief.
Featured Products
Helios ToF camera in production! The Helios ToF camera entered mass production last month and initial customer response has been very positive. Featuring Sony's advanced depth sensing technology, Helios provides superior depth precision compared to existing ToF solutions on the market. Its compact size, industrial reliability, and attractive price at $1,750 USD makes it ideal for a variety of 3D imaging applications. Order now.

New 6.3 MP Triton featuring Sony IMX178
The Triton camera series got a new addition! The 6.3 MP Triton model features the Sony STARVIS IMX178 rolling shutter CMOS model running at 19.5 fps. Sony's backside-illuminated sensor technology offers an excellent image quality even in low-light conditions. The TRI064S model is list priced at $400 USD and is available to order.

Phoenix with liquid lens
At CVPR 2019, we showcased a liquid lens product concept with our 6.3 MP Phoenix camera. The camera used a compact distance sensor to measure the distance to an object and to drive the focus of a Edmund Optics M12 liquid lens. This enables a compact, auto-focus imaging solution for high-speed machine vision applications. If you are interested in this product, please contact sales.
New Downloads
ToF Arena SDK Release.
The ArenaView GUI shows the intensity and depth of a scene in either a 2D view or a 3D point cloud view, which can be manipulated and oriented in real-time. Additionally, settings can be adjusted and seen in real-time, including false color overlay and depth range. Visit our Downloads Hub (registration / login required).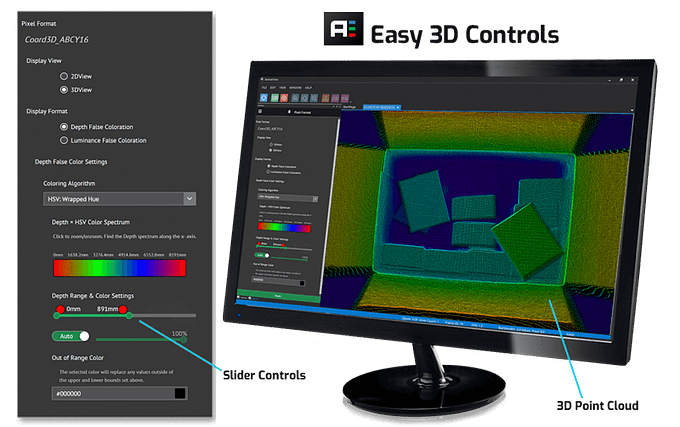 Company News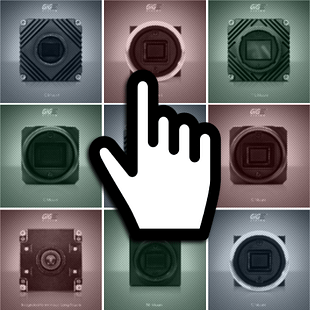 Product selector now available. Find the product you're looking for! We recently added a camera selector feature to our website which allows you to easily filter and narrow down products by resolution, interface, pixel size, sensor models etc. Click here to access our product selector.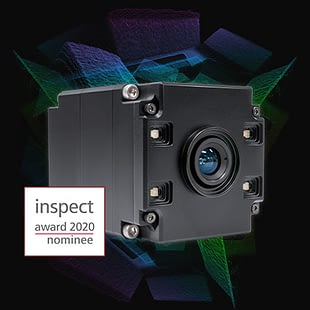 Inspect Award 2020 Our Helios Time of Flight camera was selected as one of the top finalists for the "inspect award 2020" in the "Vision" category. If you would like to vote for our Helios ToF camera or any product you think deserves to receive the inspect award, please click here.
Event Updates
CVPR Recap
At CVPR 2019 in Long Beach, CA, LUCID first demonstrated the Helios Embedded ToF module allowing users to leverage a high-performance 3D ToF camera on a cost-effective, compact embedded platform. A record number of visitors attended this year's event and we look forward to CVPR 2020.

IAMD Shenzhen Recap
Thanks to everyone who came by our booth at IAMD Shenzhen, the annual show for integrated automation, motion & drives. We were pleased with the interest we received in our new Helios Time of Flight camera and our 5GigE Atlas camera line ranging from 5 MP to 31.4 MP.

Vision China Beijing LUCID will be exhibiting at Vision China Beijing (Aug 21-23) for the first time. Come and see our latest GigE Vision camera technologies including the Helios Time of Flight camera and the 5GigE Atlas 31.4 MP camera in booth #B02.

Webstore Orders Made Easy. LUCID offers the convenience of a webstore to easily purchase our full line of cameras and accessories from the US, Canada, Australia and New Zealand. A future expansion of our webstore is planned to other countries as well. Stay tuned! Visit Our Webstore.