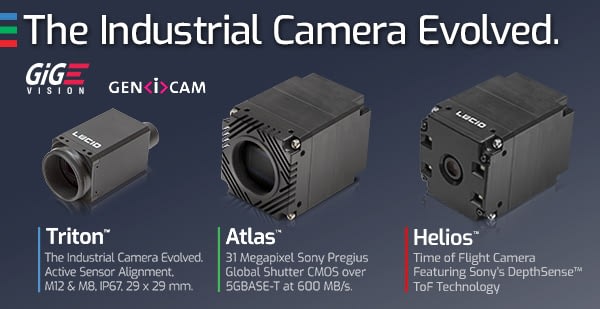 At SPIE Photonics West (Feb 5-7, 2019 in San Francisco) LUCID will showcase its latest GigE Vision cameras and ToF technology. New product highlights will include: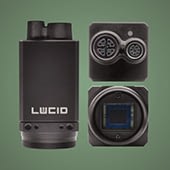 The Triton camera setting a new price performance standard in the industrial camera market. A compact 29×29 mm size, M12/M8 connectors and IP67 protection make the Triton camera suitable for any environment. Ranging from 0.4 to 20MP including the 5MP Sony IMX250MZR / MYR polarized, 12.3MP IMX304 and 20MP IMX183 sensors. Starting at $365USD.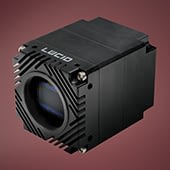 The large format, high resolution Atlas featuring a 5GBASE-T PoE camera capable of 600 MB/s over standard Ethernet cables up to 100 meters. Ranging from 5MP at 98FPS to 31.4MP at 17.9FPS Sony Pregius sensors. First models include the 31.4MP Sony IMX342 APS-C format global shutter CMOS, the 19.6MP IMX367 and 16.8MP IMX387 sensors.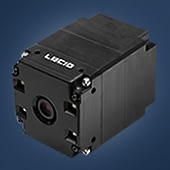 The Helios ToF camera featuring Sony's DepthSense MX556PLR back-illuminated ToF image sensor with high NIR sensitivity, 10μm pixel size and high modulation contrast ratio. The 0.3MP Helios has a 640x480px resolution running at 60FPS.
If you'd like to schedule an appointment with us at SPIE Photonics West, please contact our Sales team. We look forward to seeing you at SPIE Photonics West, booth #4427