Join us at the Automation Taipei exhibition from August 23rd to 26th, 2023, where LUCID will be showcasing its newest camera technologies for industrial and robotics applications. Visit our booth #L308 in Taipei to see our product highlights.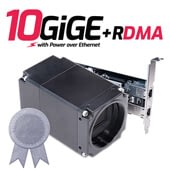 Atlas10 Camera with RDMA
The Atlas10, an award-winning 10GigE camera equipped with Remote Direct Memory Access (RDMA), offers reliable data streaming of 1.2 GB/s directly to main memory, bypassing the CPU and OS. This leads to improved throughput, lower latency, and eliminates the need for CPU usage in multi-10GigE camera applications.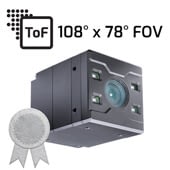 Helios2 Wide 3D Time-of-Flight Camera
The Helios2 Wide, another award-winning 3D camera, features Sony's DepthSense™ IMX556PLR back-illuminated ToF image sensor with a wide-angle lens providing a 108º angle of view. It is ideal for applications with a close working distance and large area of operation, such as full-size palletizing applications. The Helios2 Wide is designed for tough environments with an IP67 Factory Tough™ rating and delivers 640 x 480 depth resolution at up to an 8.3 meter working distance and a frame rate of 30 fps.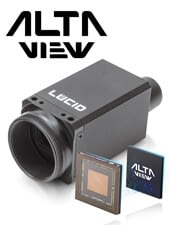 Triton HDR Camera with AltaView On-Camera Tone Mapping
Introducing AltaView™, LUCID's on-camera adaptive tone mapping engine, now available on the new Triton HDR TDR054S camera. Paired with Sony's IMX490 HDR sensor, AltaView delivers real-time tone-mapped image output directly from the camera, resulting in data-rich 8-bit images with enhanced details in the shadows and highlights. The optimized AltaView output offers perceptually equivalent lower bit depth HDR images, reducing CPU/GPU resources required for efficient AI processing and mobile sensing applications.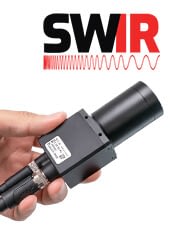 Triton SWIR Featuring Sony SenSWIR InGaAs Sensors
The compact Triton SWIR is a GigE PoE, IP-67 rated camera featuring wide-band and high-sensitivity Sony SenSWIR 1.3 MP IMX990 and 0.3 MP IMX991 InGaAs sensors. It can capture images across both visible and invisible light spectrums and is ideal for various industrial applications, including fruit inspection and sorting, packaging, IR microscopy, semiconductor inspection, and material sorting.
Visit LUCID at Automation Taipei from August 23-26, 2023 and explore the latest advancements in GigE Vision cameras in booth #L308.